Hi Friends! I don't know what happened to me after Christmas. Well, I do.
Post-Christmas is always hard for me. We spend time focusing on Christ and enjoying traditions and special foods, and thinking of others, and I feel so much pressure to make it special and focused and meaningful, and within a budget, that once the presents are opened and the wrappings are all cleaned up, I crash into the doldrums. It's a combination of sadness it's all over, homesickness (but not the kind where I wish I could be in Utah, but the kind where you just wish you were a carefree kid again), exhaustion, guilt and inadequacy that I should have done things better or differently. Not a fun place, and I tried not to dwell there this year.
"I'll Cry if I Want To"
So, Christmas afternoon, I plowed into a project I've attempted to start many times. Purging baby clothes. It's hard, friends. Boo and Diddles were born in the same season, and once Yaks stopped crying at three months, he was THE cutest, sweetest boy - still is. So, these clothes hold some serious memories. I honestly can still SMELL my babies in these clothes! Each time I would start, I would start crying. Our family is complete, but bagging up years and years of memories was a hard door to close, but it had to be done. We keep moving these baby boxes from house to house, and they are taking up some serious storage real estate!
The sting was eased a bit when I started contacting some moms in the ward and was able to give them some bags, and then donated the rest to the Goodwill and kept the receipt for our tax returns. It felt really good to get that cleaned out! Deep breath. Dry the tears.
"I Can See Clearly Now"
Since school started, Yaks seems to struggle when reading out loud. He doesn't like to do it, because he will stumble on words or lose his place, and then gets embarrassed when we correct him. His test scores (particularly those done on Scantron) were always lower than his ability, but since I don't put much stock into standardized tests, and the teachers always said he was fine, I didn't worry much about it.
Josh took initiative and just took him in to get his eyes tested. I'm so glad he did, because he needed glasses! Apparently, his eyes cross when he is reading, which is the cause of losing his place, misreading words ad losing his place on the test. His glasses (when he remembers to wear them) have greatly improved his reading, and his headaches have almost disappeared as well!
"Pizza My Heart"
New Year's Eve we did personal pan pizzas. I usually just top them with cheese, but went all-out this year with a big variety of toppings! We had root beer and ice cream sundaes for dessert, and were all asleep by 10:00pm. Ring in the New Year? In my dreams, for sure!
"Life is a Highway"
Josh and Yaks really enjoy working on Scouting Merit Badges together is right behind him. The Pinewood Derby is always exciting! Yaks had a vision of wanting the Star Wars Landspeeder design for his car.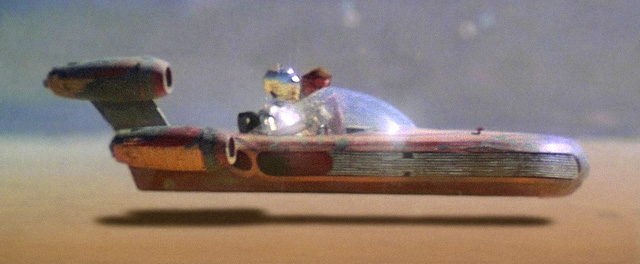 Yaks didn't care much about the speed this year, but really wanted it to look authentic. Power tools, fine details, HOURS of labor! Did you know there is a comedy movie made about Dads who get a bit (ahem) carried away with their sons' pinewood derby cars!? Well, there is.
Now, I'm not saying that anyone in our house got carried away, but...
There is a family in our ward with two boys, whose Dad had been sick and in the hospital - unable to help them make their cars. Josh volunteered a weeknight to help make their designs a reality. It was a wild evening, but they were so happy with how their cars turned out! Yay, Brother Paulsen!
I get anxious at the Pinewood derby. It's too much competition for me! Kids who don't win feel badly, and I know everyone gets a certificate, but there's really only ONE winner of the Pinewood derby. I hate that. They are so young, and I hate that this event is so competitive. I wouldn't be a bit sad if they ditched the derby. There, I said it. :)
Yaks is pretty competitive, and he really enjoyed the event. Helped that he came in second overall...
Josh somehow ended up being the track judge, which proved to be awkward when his son kept winning. He agreed that next year he'd bow out, or at least have two people on the track to determine tie breakers!
"Teacher, will you teach me?"
Our sweet Primary President really wanted to help Diddles feel more comfortable in Primary, so she essentially designed a Primary class with her in mind - filled with mild-mannered kids, and a sweet, "grandma" teacher. Her class was large last year (12 kids, at least), and it was overwhelming for Diddles and had some really strong personalities that made her feel really anxious. It worked like a charm, and Diddles LOVES going to her "little class". Her cute teacher is such a dear. She sends her weekly postcards with conversation prompts about the lesson and little compliments. It goes a long way, I tell you! I'm so grateful for our inspired Primary Teacher who made some big accommodations to help my child enjoy primary!
"You Say it's Your Birthday?"
Yaks sure has some sweet friends. Their whole grade has been famous for being really kind, well-behaved, tolerant and easy-going. They are just a joy to work with when I do art projects or go in to help out the teacher. One of my personal favorites is Francisco. He's just a doll. So kind, energetic, full-of-life. He really enjoys being around Yaks. Josh said the first time he met Francisco, he had a twinkle in his eye, a huge smile on his face and he said, "Yaks, is that your dad?!" "He's really tall!" I always have to smile when I talk to him. English is his second language. His family owns a taco shop here in town, and they closed it down for an evening so their son could have a birthday party there at the shop! They had a lot of fun. I'm grateful for my kids' good friends.
Yaks and his school buddies. Francisco is in the plaid shirt. :)
"The Best Part of Waking Up..."
This was just a cute little thing. Diddles is our late-sleeper (mostly because she can't seem to fall asleep before 10pm, but that's another post entirely!). She will often miss seeing the family off to work/school, so one day Josh prepped two grapefruits for her breakfast and left them on the table with this note and drawing. She liked that a whole lot.
"Somebody Come and Play"
Every Christmas I try to research and purchase a good family game for us to play together. Last years' hit was Sleeping Queens, and this year I chose Quirkle. But, it just kind of got shoved in the cupboard for several weeks before we pulled it out and learned to play. One week in January we played EVERY night - it's that fun! Definitely a keeper and it has my recommendation! Josh and Boo are the most strategic players, so they often win, but Yaks has been known to put down some massive Quirkles as well. I just enjoy playing without much thought or strategy involved. It's fun!
Finally, Boo had a 4th Grade Potlatch program at school that Diddles and I attended. Our neighoring town is called Potlatch, but I never knew the meaning of the name until Boo started learning about it in school and shared her wealth of knowledge with her ignorant family. :) A Potlatch is a Native American gift-giving feast, celebrated by the Pacific Northwest and Coastal Tribes. Boo had a part in her class skit, and the class put on a puppet show and a couple girls in our ward shared their legend stories with the class. It was short, sweet and fun!
There's Boo - the tallest one, playing the part of "Mother"
The class Totem Pole - Boo's is the red cat, third from the bottom
There's my best attempt at a month-long recap! February is next. This was painful to write all at once. Hopefully it wasn't as bad to read. Sorry if it was. Hang in there. We're almost caught up!